Dr. Mendez to receive Educational Policy and Leadership Award from Marquette University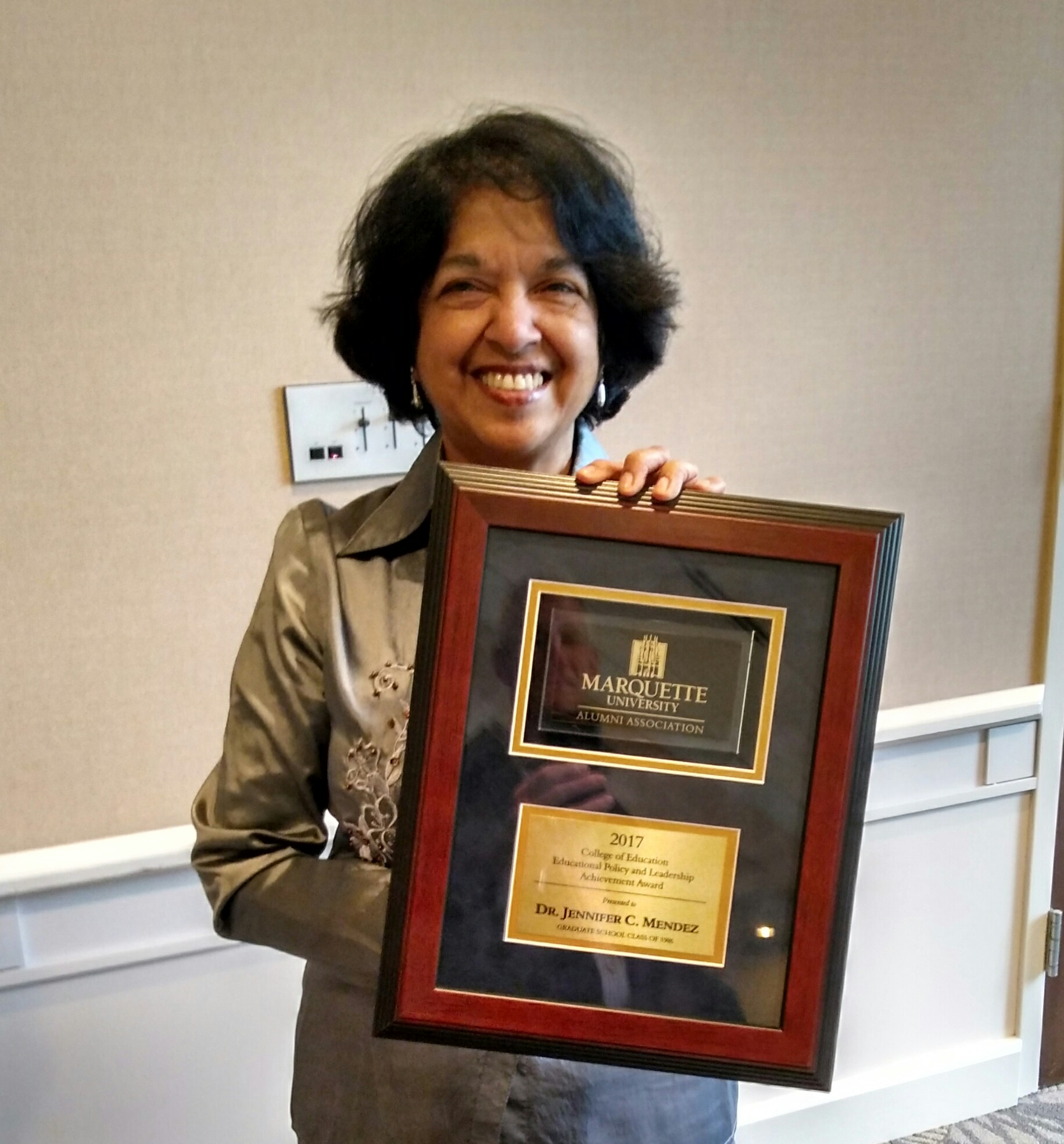 Jennifer Mendez, Ph.D., assistant professor and director of Co-Curricular Programs for the Wayne State University School of Medicine, will be recognized for her leadership in education this week by her alma mater.
The Marquette University College of Education and the Marquette University Alumni Association will present Dr. Mendez with the Educational Policy and Leadership Achievement Award during an April 27 ceremony at the university in Milwaukee, Wis.
"In reflecting on my time at Marquette, I know the education I received continued to build on my upbringing," said Dr. Mendez, who received her doctoral degree in Educational Administration from the university in 1986. "It has been the foundation to the accomplishments of my community engagement and service to people of Detroit from all faiths and walks of life. It is an honor to accept this award, but I could not have done it without the encouragement of the Wayne State University School of Medicine administration, and support from students, faculty and staff at Wayne State University."
The Educational Policy and Leadership Achievement Award recognizes professional achievement in the field of educational policy and leadership, moral and professional character, and loyalty to the ideals of Marquette University.
Dr. Mendez, a driving force behind Wayne State University's award-winning Interprofessional Team Home Visit program for older adults, also received the Washington-based Association for Gerontology in Higher Education's 2015 Hiram J. Friedsam Mentorship Award.
The WSU Interprofessional Team Home Visit Program connects nearly 800 students from the School of Medicine, the Eugene Applebaum College of Pharmacy and Health Sciences, the College of Nursing and the School of Social Work to conduct home visits with older adults. The program seeks to introduce health professional students to the demands of assessing older adult health and social needs in a home environment. The program won the Michigan Health Council's 2013 Building Michigan's Health Care Workforce Awards for Interprofessional Teamwork Initiative.