Students Sharing Success (S3LC) Learning Community
Overview
Students Sharing Success is a Learning Community (S3LC) that is part of a network of Learning Communities within Wayne State University. Each learning community aims to provide students with different learning environments where they can access resources and supports. The Students Sharing Success Learning Community focuses on creating an accessible learning community where WSU students with diverse learning needs have an equal opportunity to pursue their educational goals and increase their academic success.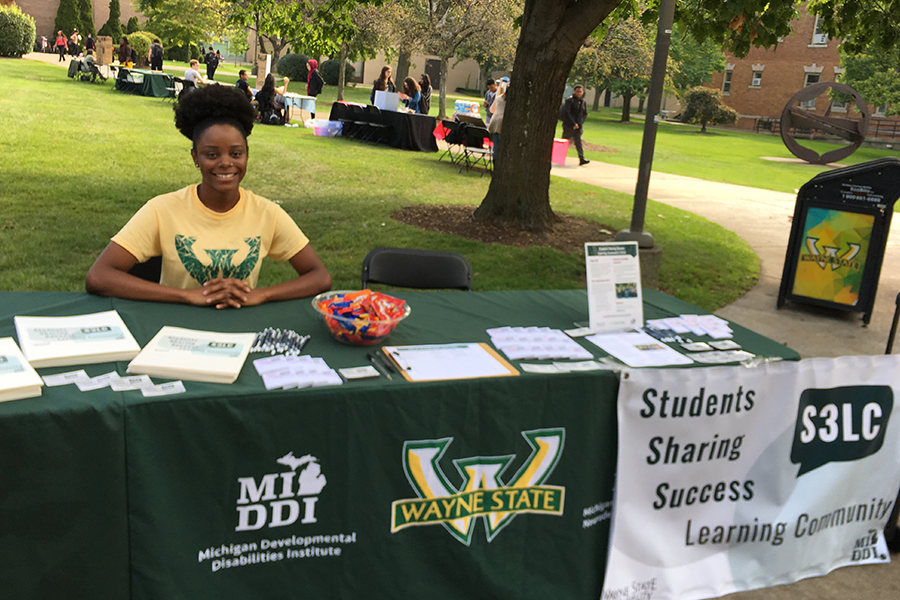 Goals
The goal of S3LC is to educate students on learning strategies and techniques to increase their academic success.  S3LC members attend group meetings, listen to presentations on different learning strategies or techniques, and engage in round table discussions. Outside of group meetings, students are encouraged to set goals that aim to increase their academic success, as well as, implement different learning strategies into their academic routines.
Meet the S3LC 2017-2018 Peer Mentors

Nia Anderson

Nia Anderson completed her undergraduate degree at Wayne State University in 2017. This is Nia's second year as a peer mentor for the Students Sharing Success Learning Community. She is currently a first year graduate student in the MSW program here at WSU. Nia's hobbies include reading, exercising, and expressing her creativity. She looks forward to getting to know all of the S3LC students and having an awesome year!

Lilly Greenwood

In April 2017 Lilly graduated from Grand Valley State University with a Bachelor of Science in Psychology. This year she is in the Masters of Social Work program at Wayne State University as a full time student. She is a certified Level One Yoga teacher, as well as an enormous dog lover. She's excited to get to work on success strategies with all the S3LC student throughout the year!

Contact Us!