Improving Health Outcomes for People with Intellectual and Developmental Disabilities
The
Michigan Department of Health and Human Services (MDHHS)
received a grant from the
Center for Disease Control (CDC)
to improve health outcomes for people with intellectual and developmental disabilities (I/DD). The objective is to identify and improve access to health promotion programs for persons with I/DD. The Michigan Developmental Disabilities Institute (MI-DDI) has been contracted by MDHHS to perform this important work in Michigan over the course of 5 years.
If you are interested in participating in this work, please go here.
Project Activities
MI-DDI will work to improve access to health promotion programs for Michigan residents with I/DD by completing the following project activities.
Perform a literature review of training curriculum
Coordinate and offer an annual disability awareness training for health care providers and medical students
Statewide Needs Assessment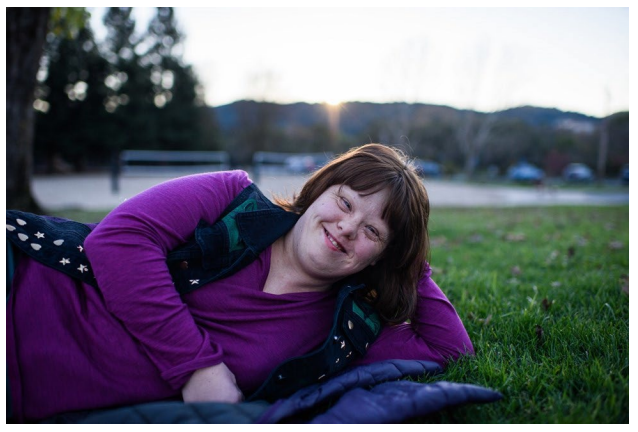 MI-DDI completed a statewide needs assessment, of Michigan adults with I/DD in 2022. The assessment asked people to rank in importance what they need in order to live higher quality lives in inclusive communities. The assessment also asked questions related to peoples' access to preventative health care and what kinds of challenges people with I/DD encountered within health care systems. The assessment was conducted by the Center for Research at the Wayne State University School of Social Work. You can view and download the 2021-22 MI-DDI needs Assessment here.
Literature Review
The literature review identified evidence-based training curriculum intended to improve access to healthcare for people with I/DD. The literature review answered two important questions:
What do people with disabilities want health care practitioners to know so that they may better meet their needs?
What training do health care providers believe they need in order to more effectively engage people with disabilities?
Both questions are intended to glean research in the literature that will improve health outcomes for people with I/DD. You may view or download the full review written by Amal Alsamawi, MPH here.
Linkages Activity
The goal of the Linkages Activity is to reduce the disparities people with I/DD experience related to their health and increase accessible health care. This activity involves asking 50 adults with I/DD questions about the importance of eating healthy foods, the benefits of exercise, and the health risks associated with smoking and excessive alcohol use. Participants are also asked questions about their access to preventative healthcare. These questions focus on a person's access to annual physician's visits, twice annual dental checkups, and medically recommended healthcare screenings, including mammograms, blood testing, and audiology exams.
After this initial assessment, resources are provided to help the individual gain access to needed health care services. For example, if their assessment revealed that the person did not regularly visit a dentist, then referrals to dentists that work with people with I/DD are shared. Additionally, a person's health care insurance is considered when locating providers. If a person has Medicaid, for example, then referrals to dentists that accept Medicaid are provided.
Three months after the pre-assessment, each participant completes a post-assessment. The post-assessment is meant to determine if the resources provided addressed the gap in their healthcare access revealed at the pretest. If you would like to read a short story about how the linkages project helped a person access health care that improved their daily life, you may view and download it here.
Resources
How to Participate
Would you like to feel healthier than you do now? Do you live in Wayne, Oakland, or Macomb counties? If so, you may be eligible to participate in this project. MI-DDI is interviewing 50 people with intellectual and developmental disabilities. The purpose is to improve access to health promotion programs, resources, and activities.
Participants will:
Engage in two, 1-hour long health assessments.
Take part in one follow-up meeting to receive resources and answer questions.
Receive one $50 Visa gift card for completing each assessment and meeting (a total of 3 gift cards totaling $150)
If you are interested
Questions?
Elizabeth Janks
Associate Director of Training and Education
Email: e.janks@wayne.edu
Phone: (313) 577-6368
Nia Anderson
Research Assistant