Hope for Aging Caregivers

The Michigan Developmental Disabilities Institute (MI-DDI) has partnered with Hope Trust to bring you the Hope for Aging Caregivers project. Funded by a 2-year grant from the Michigan Health Endowment Fund, Hope for Aging Caregivers aims to improve the health and well-being of aging family caregivers of adults with intellectual/developmental disabilities (I/DD).
This project guides family caregivers as they plan for their loved one's future. Project participants are paired with a Family Support Navigator (FSN). All FSNs are parents of individuals with I/DD themselves and have been trained in the use of the Hope Trust planning platform. As a team, caregivers and FSNs will use the Hope Trust platform to create a personalized care plan. The project uses new technology that enables coordinated, cost-effective, and sustainable care planning.
What is Hope Trust?
Hope Trust offers a proprietary technology that is used to complete an intake questionnaire. The platform creates a personalized, comprehensive Care Plan. This Plan addresses every aspect of a loved one's daily life and requirements, along with the trust terms and funding options. The Care Plan Document is also an all-encompassing and dynamic document containing the details and nuances of the lovedone's medical history and care. Families can use the Plan as their roadmap for creating a richly detailed Special Needs Trust for review by legal and financial advisors.
Who can be part of Hope for Aging Caregivers?
A limited number of families are being recruited to participate in the initial 2 years of the project. To be elligible, family caregivers must be be at least 50-years of age and support an individual with I/DD. Participation in the project is completely FREE. Participating families will be required to complete two surveys. All participating families will receive the following:
Support from an FSN to guide the creation of their personalized Care Plan for their loved one
A draft of a special needs trust
How do I sign up?
If you are interested in participating, you can scan the QR code or click the link below to complete the Hope for Aging Caregivers interest form.
https://waynestate.az1.qualtrics.com/jfe/form/SV_6naupPZsAHrLJno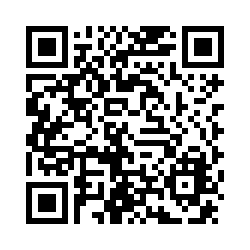 Additional Resources
To learn more about estate planning and the importance of having a plan for your loved one with I/DD, please check out the links below. Joshua Fishkind, JD, President and CEO of Hope Trust, recently wrote a three part series on the topic that was featured in Exceptional Parent magazine.
Project Staff
Elizabeth Janks, LMSW
Project Director
Nia Anderson, LMSW
Project Manager
Julia Hernandez
Family Support Navigator